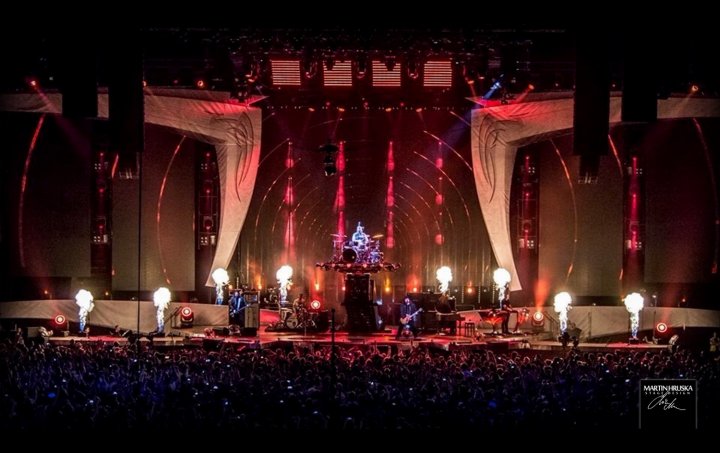 Lucie tour 2014
The comeback of a legendary band Lucie was a long-desired tour which is currently considered the greatest and most complicated tour of a Czech band ever.
A truly unparalleled show, designed by Martin Hruska, who ranks among the top stage designers. No wonder Lucie band has chosen to cooperate with him. The stage preparation is going to take nearly two years, this fact being unique on its own. However, this piece of work is unparalleled in Czech music industry and it can match those of great foreign artists. For your imagination: the stage is going to be 50 m wide, 18 m high and we are going to use about 15 trucks to transport the technologies. There are going to be 300 controlled lights and 600 m2 of screens. Altogether, this constitutes about 50 tons of material to ensure the comeback of a legendary band in a corresponding style. Details still remain a secret but rumour has it that this is something to look forward to. SOURCE: STREAM 4th Oct. 2014
One of the technologically more demanding scenes includes movable parts – "automation". Rexrothe Boss was involved in their designing and manufacturing.  The transportation of mechanical parts of the stage required two trucks and the technologies weighed more than 13 tons.