Dsgnr Martin Hruška
Entertainment architect and Stage Designer
Dsgnr Martin Hruška
A sought-after Czech stage designer and entertainment architect specializing in the designing of stages for leading Czech and world stars. He has designed stages for the comeback of Lucie in 2014, Chinaski in O2 Arena, etc. and cooperated with top stars like BoneyM, Nazareth, Sandra or Manowar.
Martin Hruska, born June 10th 1971 in the Czech Republic, is the son of a renowned opera singer, Vitezslava Bobakova, and a dancer, actor and director, Jiri Hruska.  He has grown up in the theatre backstage thanks to his parents'occupations. He started his career at the age of 13 when he founded a band named Captor together with his friends and became its lighting engineer and later a manager. In 1990 he founded a record player company and a recording studio named Gapa Music. As the time went, he has tried various professions, such as a rigger, technical production, a sound engineer or a lighting engineer and in 1997 he founded a company specializing in stage building and stage technology production and named it Show Technology. In the same year he was given the opportunity to design a stage for Nazareth and his designs reached as far as the production of AC/DC that bought a stage design from him. Thanks to his designer talent and the experience he gained in music industry in the course of years he has cooperated with famous stars and in prestigious projects such as: BoneyM, Nazareth, Sandra, Manowar, Lord of the dance, Karel Gott, Lucie, Chinaski's 20 year anniversary, Andel - Czech Music Awards or Czech Miss and has become one of the most sought-after stage designers both in the Czech Republic and abroad.
Martin Hruska has two children: a son named Jakub *2000 and a daughter, Nela, born in 2014. He is married to Michaela Hruskova Kocourova, a manager of Petr Kolar and Ewa Farna, the producer of Angel Music Awards and a former attorney of Karel Gott, a singer who has sold over 50 million records worldwide.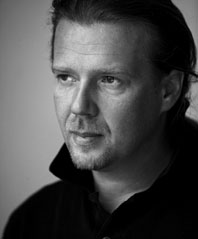 The extraordinary style and creativity of designer Martin Hruška has evolved through almost 25 years of concerts, concert tours, television shows and events for international companies. His
sophisticated stage designs, which are developed with regard to the funct ional i ty of the project , are appreciated both in his native Czech Republic and abroad. He was born in 1971 in the Czech Republic.