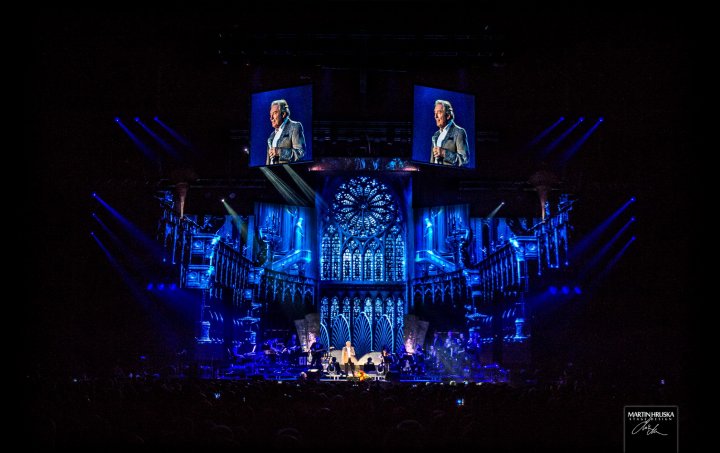 Karel Gott tour 2014
A narrative tour of a world-renowned singer who has sold over 50 million records worldwide and has been honoured with many prestigious music awards.
After having released a new album, Karel Gott is going on tour over the Czech Republic and Slovakia, starting in Zilina, Slovakia on 27th October and finishing with two mega concerts on 6th and 8th December in O2 Arena, Prague. He is joined by Radek Banga from Gipsy.cz who wrote a song Tak pojd se mnou (So, come with me) for his new album. The singer is also accompanies by a 12-member dance formation led by Pavel Strouhal. The narrative stage is the work of a renowned designer, Martin Hruska, who has earned his fame through spectacular stages at the concerts of Chinaski and Lucie rock bands. "The audience still keeps giving me thumbs up, thus showing me that I am still interesting for them, my singing is not boring and I do not scare them with my appearance" says Gott looking forward to concerts where he is going to offer his greatest hits but also several new songs from his new album called S pomoci pratel (With the help of friends).   SOURCE: 15th May FREKVENCE1
We used lights manufactured by ROBE controlled via Grand MA 2 and VPH media server for video playout at Karel Gott's concert tour.