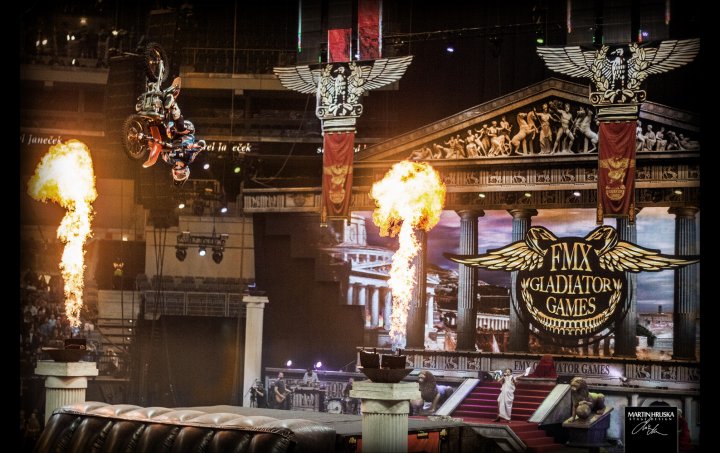 FMX Gladiator games 2014
FMX Gladiator Games, a freestyle motocross show hosting the best riders in the world, has inspired many world shows.
"The whole history of FMX GG has been accompanied by the best riders on the planet, it is therefore a standard.  We have truly and provably inspired many world shows. We know that everyone looks to Prague, which new ideas we are going to come up with. We want to move forward again, even Robbie Maddison is going to take one of the roles" promised the organizers. "Last year we designed a fantastic stage thanks to stage designer Martin Hruska who ranks among the top in his field. He also did stage design for this year's tour of Lucie. This year we are coming with new ideas so that the show truly gets under the spectators' skin. We even reduced the number of tickets for sale due to the stage. It is going to be a show of the century, no doubt about that."
SOURCE : http://www.bs-mx.cz/products/mmm/
The building took two days and it had to be perfectly coordinated in order to build the stage and technologies with all the launch and landing ramps and subsequent trials.