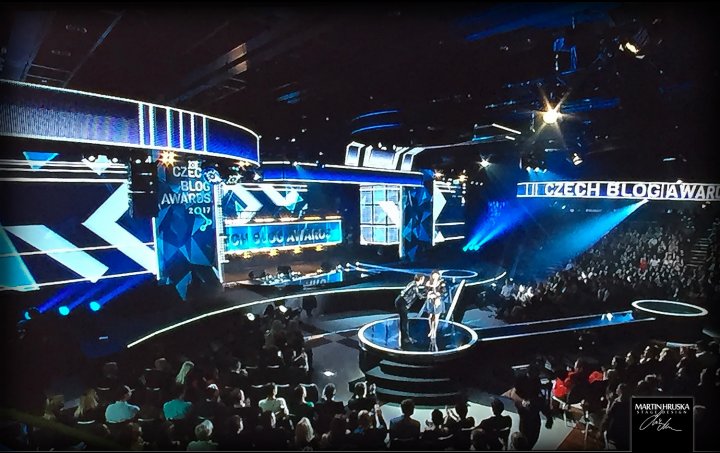 Solution Awards
Czech Blog Awards ceremony declaration the blog awards.
Ceremony declaration the blog awards. Soluition Global Awards is worldwide awarding of prizes under which belong local awarding of prizes Czech Blog Awards. The prize giving is happening each year in 6 countries, gradually more countries are increasing. This prize awarding has huge potential in worldwide scale. 
The founders Michaela and Martin Derink are organizing these awards 6 years now under "Blogerka roku", in 2016 they adressed designer Martin Hruška and in the year 2017 agreed on cooperation. Dsgnr Martin Hruška has redesigned the desing as well as many others(name of the project, principle selling under license from the ground etc.) from the ground. Then he assembled new crew and by that he created whole new awards. Because of the succes that has been obvious by the thoughts not only from the public but from media as well. The new begging has started, televisions started being interested in this project, as well as many investors.
Stage designer and Creative show director and supervision by Dsgnr Martin Hruška
Producer Michaela a Martin Derinkovy
Light designer Lukáš Patzenhauer, Video operator Deža, sound engineer Dominik Pecka, executive show director and inspice by Karel Hrivnak, design assistant a project engineer Michal Szozda. Under a lead from Martin Hruška on the content of video for LED screen has participated: firma XLab,  Deža, Jan Kočí ane Matiáš Vorda, Michal Szozda a Martin Hruška The preparation of the vidro took 14 days. Concert was technically enwured the High Lite Touring company. 
Big thanks to the Derinks family, also i want to thank our crew for great job.