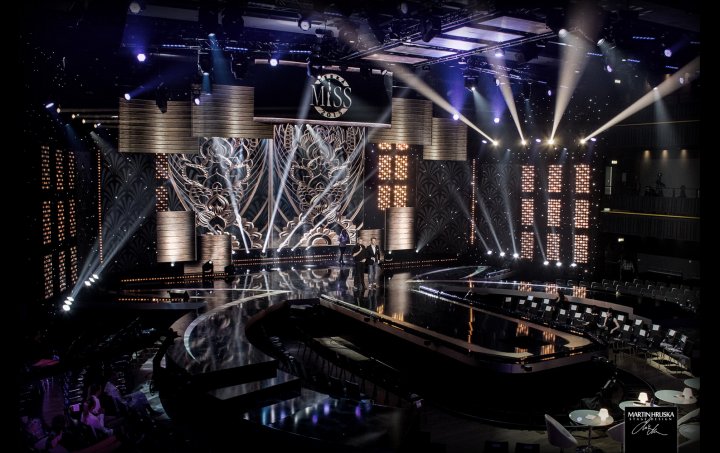 Miss Czech Republic 2015
The final Czech Miss contest broadcast live on FTV Prima from Forum Karlin hall in Prague, the Czech Republic.
The election of a new beauty queen in Czech Miss 2015 competition took place in live broadcast of FTV Prima from Forum Karlin hall. The Gala event was moderated by Leos Mares and Libor Boucek who was concurrently the scripter. The viewers enjoyed an attractive show directed by Roman Petrenko and the main cameraman Jozo Halasz.  The event which took place on a spectacular stage with three catwalks designed by Martin Hruska started with an acrobatic performance of the Lose(r) formation and Jana Burkiewiczova's dance formation. The spectators also appreciated the longest swimsuit competition in the history of the contest.  The music performance included Lucie Bila and Arakain as well as Josef Vojtek and Ben Cristovao with Forsome.
The celebratory gala evening was the peak of Czech Miss 2015 contest. The title of the prettiest girl in the Czech Republic was awarded to Nikol Svantnerova. The 22-year old girl from Sumperk, who now lives in Ceske Budejovice, was concurrently elected Czech Miss Bikini 2015. The Czech Miss World award was given to 18-year old girl number 2, Andrea Kalousova and the Czech Miss Earth title was awarded to girl number 9, Karolina Malisova. Karolina Malisova also became Czech Miss Face 2015 and Czech Miss Smile 2015. Both titles had been decided by the fans.
Stage designer: Martin Hruska, light designer: Lukas Patzenhauer. The stage took 3 days to build. More than 40 tons of technical equipment were used. The stage also included more than 300 m2 of LED screens and 230 pcs of lights. ChamSys controller and Grand MA2 full size were used for playout.