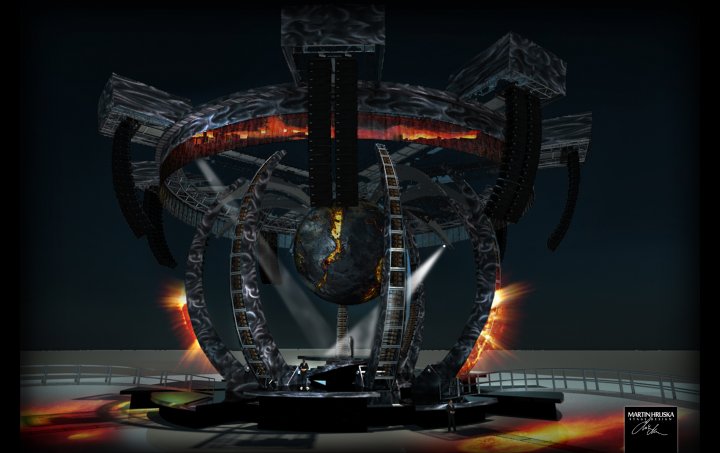 Design for concert, event, television show and architectural
The extraordinary style and creativity of designer Martin Hruška has evolved through almost 25 years of concerts, concert tours, television shows and events for international companies. Hissophisticated stage designs, which are developed with regard to the funct ional i ty of the project , are appreciated both in his native Czech Republic and abroad. He was born in 1971 in the Czech Republic.
Stage Design
Design for television Show
Design for theatre and musicals
Smaller projects design
Martin Hruska does not specialize only on concerts in large halls but also in smaller, interesting projects, such as talented upcoming or genre artists whom Martin Hruska seeks to support through his design and help them with their projects.
Architectural design
Martin Hruska's exceptional style is much sought-after for architectural designs of exhibition stands and expositions, interiors and buildings in notable projects which require originality and uniqueness of project designs. Despite all this, it is just a marginal field of Martin Hruska's interest.
Exhibition stands and exspositions
Martin Hruska's portfolio also includes exhibition stand and exposition designs
Product design
We would like to show you this design by Martin Hruska as an interesting thing only. It was a single project within private interest of Martin Hruska.
Logos and brand design
Technical drawings for implementation and manufacture constitute a part of every project. The documentation is required for the implementation of a design. Here you can see a sample drawings and their quality level.